OUR SERVICES
CERDA & ASSOCIATES offers consulting services in the fields of law, economy and finance, and general management. CERDA & ASSOCIATES also offer lobbying services and investment advice and consulting according to global standards in all fields.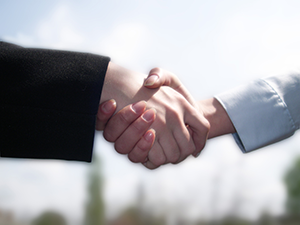 Investment
CERDA & ASSOCIATES work in foreign private investment and public sector social spending. Private investment work includes the fields of tourism and infrastructure (energy generation, telecommunications, highway and road feasibility studies).
Energy
CERDA & ASSOCIATES have a team of higly skilled professionals specialized in the development of projects for self generation in order to deal with the coming high prices of electricity.

In public sector investment we work in the development, administration and evaluation of health and education projects financed with foreign or local assistance.
Economy and Finance
CERDA & ASSOCIATES combine macro-economic research of the principal variables in the region with micro-economic analysis for all types and sizes of companies producing goods and/or services. Taking into account the changing regulatory climate for financial services, CERDA & ASSOCIATES present CERDA & ASSOCIATES clientele with various alternatives based on the best criteria for profitability, consistency and sustainability.
Actuarial Analysis and Valuations
Studies for developing short, medium and long term actuarial projects.
General Management
We offer the highest quality services in corporate resources, training, assignment, management, evaluation and control, and optimizing results. Keeping in mind that the main resources are human resources, we help clients to select the most suitable profile for each position. In the same way, we take pains to obtain for our client the material, technical resources and equipment needed to obtain the best financial and quality conditions.

Allocation of different resources and methods of organization, delegation and quality control, constitute important aspects of our services in management consulting. Our clients can count on the firm to provide the latest methodologies appropriate for each company in meeting the rapidly changing demands of the global market.
Legal Services
CERDA & ASSOCIATES wide knowledge of the field of law combined with our specialized expertise allows the firm to provide its clientele with their highest quality consulting services at reasonable prices.

Legal specialties include corporate law and legal representation & migratory law for foreign and/or nicaraguan investors, individuals, corporations and institutions that work or have professional relations with Nicaraguans or foreign citizens residing in Nicaragua.
The services include general lobbying in migratory issues for Nicaraguan community in other countries and general consulting in migratory issues and legislation for public sector and international organizations.
Lobbying
Our global reach in lobbying and consulting services integrates legal, financial and economic frameworks, allowing us to promote the legitimate interests of our clients utilizing all the advantages and opportunities available under the law and national policies designed to sustain tand promote activities for the collective and national benefit.
BACK TO TOP